Join the Future of Personal Financial Management for Women Today!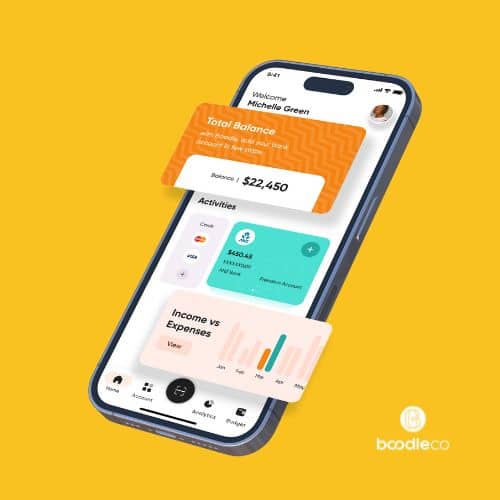 Welcome to Boodle, your key to unlocking financial freedom like never before! We're on the brink of revolutionising how women handle money – by making financial management less of a chore and more of a breeze.
Every great journey starts with a single step. For you, that step is joining our waitlist today. But why Boodle? Here are a few reasons:
Boodle isn't just about helping you manage your finances. It's about empowering you to make smart decisions about your money. With our cutting-edge technology, we provide insights and analytics tailored to your spending habits, helping you understand and control your finances in ways you never thought possible.
Nobody likes to wade through complicated financial jargon. That's why we've made Boodle as straightforward and easy-to-use as possible. No matter your financial literacy, Boodle simplifies your money matters, turning them into easily understandable insights and tasks.
In the digital age, your data's security is paramount. Boodle uses top-notch encryption and stringent security measures to ensure your financial information is safe and secure. Your trust is important to us, and we're committed to maintaining it.
With Boodle, you're not just joining an app, you're joining the future. Our team is constantly seeking and integrating the latest advancements in financial technology to provide you with an ever-evolving, forward-thinking money management experience.
By signing up for our waitlist, you'll be one of the first to experience the Boodle revolution. You'll get early access to our app, exclusive feature updates, and a chance to influence our product development. Plus, we'll be offering special perks and bonuses just for our early supporters.
Don't miss out on your chance to get ahead of the personal finance curve. Take control of your financial future and join the Boodle waitlist today. It's time to make your money work for you.
Take a step towards financial empowerment and sign up today. Your journey to financial freedom starts here.